At UC Davis, we're committed to developing the burgeoning field of aquaponic food production in California. Aquaponics is the merger of aquaculture and hydroponics, in which the nitrogen within aquaculture effluent is utilized as a fertilizer source to grow fruits and vegetables.
Our program works to demonstrate, research, and implement aquaponic production as a cost-effective method of aquaculture effluent treatment and sustainable hydroponic food production. In addition to our production and research greenhouse on the UC Davis campus, we work with commercial fish and aquaponic farmers throughout the state to offer science-support and to implement best practices. Of particular interest is the repurposing of aquaculture waste streams into nutrient and revenue streams.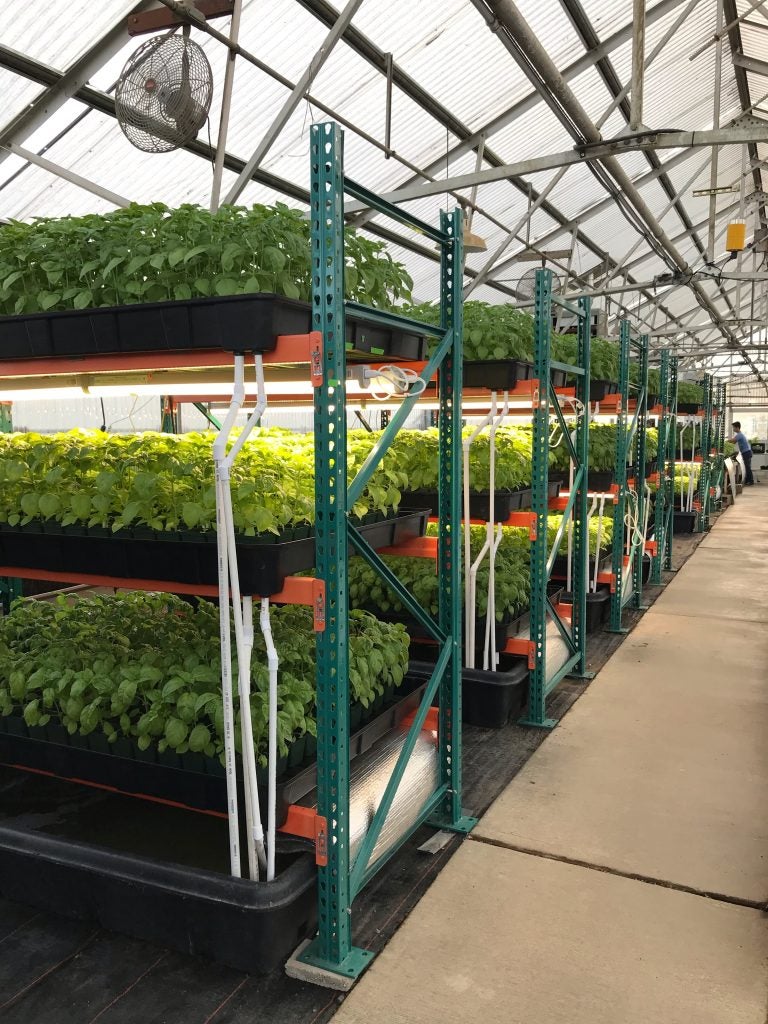 Other areas of research include the aquaponic production of livestock feed, micro and macro algae cultivation, water and energy conservation.
We are very excited about our upcoming international collaborations. Follow our blog to stay up to date with our activities.